"brutal and beautiful"
Publishers Weekly
"His fusion of myth and mission, fury and beauty, as well as the palpable sense of place in this unique corner of the world add up to a memorable tale."

"With its strong female lead and its evocative setting, this could well be Zentner's breakout book."
Booklist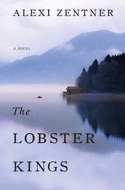 From the internationally acclaimed author of Touch, praised as "breathtaking" (People) and "lovely…at once dreamy and riveting" (Washington Post), comes a powerful family saga steeped in the legends of the sea.

Set in a lobster fishing village, The Lobster Kings introduces a fiery and unforgettable heroine, Cordelia Kings.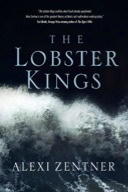 The Kings family has lived on Loosewood Island for three hundred years, blessed with the bounty of the sea. But for the Kings, this blessing comes with a curse: the loss of every firstborn son. Now, Woody Kings, the leader of the island's lobster fishing community and the family patriarch, teeters on the throne, and Cordelia, the oldest of Woody's three daughters, stands to inherit the crown. To do so, however, she must defend her island from meth dealers from the mainland, while navigating sibling rivalry and the vulnerable nature of her own heart when she falls in love with her sternman.

Inspired by Shakespeare's King Lear,
The Lobster Kings
is the story of Cordelia's struggle to maintain her island's way of life in the face of danger from offshore, and the rich, looming, mythical legacy of her family's namesake.

MAY 2014

read an excerpt in Guernica





Selected praise for Alexi's debut novel Touch

"it takes some writers an entire career to write a novel like Touch. Zentner did it on his first try"
The National Post

"breathtaking"
PEOPLE Magazine

"the future of this country's literature"
The CBC

"bursts onto the literary scene"
Maclean's

"dazzling ... a talent to watch"
The Times of London

"beautifully written .... [Zentner has created] one of the more remarkable and original characters in recent fiction, a figure who suggests Paul Bunyan as imagined by Gabriel Garcia Marquez"
The Washington Post