Shortlisted for the 2011 Governor General's Literary Award, The 2011 Center for Fiction's Flahery-Dunnan First Novel Prize, the 2012 VCU Cabell First Novelist Award, and the 2011 Amazon.ca First Novel Award, and longlisted for the 2011 Scotiabank Giller Prize, and the 2013 International IMPAC Dublin Literary Award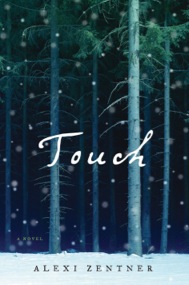 PEOPLE Magazine
"In his breathtaking debut, Zentner creates a magical world filled with ghosts and demons who lurk in the Canadian north woods. Stephen is an Anglican priest who has come home to the hard logging town of Sawgamet to say goodbye to his dying mother and deliver her eulogy. Old tragedies are relived, and the prodigal son makes his peace, finding comfort in the idea that, as Zentner puts it in his haunting prose, "memories are another way to raise the dead"
The CBC
Named Alexi Zentner as one of 12 Canadian Writers to Watch, a group that is "the future of this country's literature," and called
Touch
, "a haunting multi-generational story with mythical overtones, reminiscent of the work of Canadian literary great Joseph Boyden."
The Washington Post
"Spectral beings haunt the pages of Alexi Zentner's eerie, beautifully written first novel .... [Zentner has created] one of the more remarkable and original characters in recent fiction, a figure who suggests Paul Bunyan as imagined by Gabriel Garcia Marquez ....
Touch
is a lovely debut, at once dreamy and riveting, like a heavy snowfall watched from a vantage point safe indoors, beside a blazing fire."
The Times of London
"Zentner fills his novel with arresting, unforgettable images .... As dazzling as the snow that fills its pages,
Touch
marks Zentner out as a talent to watch."
Maclean's
"Every so often, a new writer bursts onto the literary scene and readers are left asking themselves: did he or she emerge from Zeus's head like Athena? So it is with Alexi Zentner's debut fiction,
Touch
.... There isn't a weak sentence in the book. Like all great writers, Zentner has created a believable and evocative world."
The National Post
"If there were such a thing, Alexi Zentner would have been named CanLit's Rookie of the Year. He knocks it out of the park with
Touch
, which chronicles the peculiar history of Sawgamet, a former boomtown in the wilds of Western Canada; a community whose inhabits are just as strange as the unexplained creatures lurking in the forest's depths. It takes some writers an entire career to write a novel like
Touch
. Zentner did it on his first try."
Publishers Weekly (Starred Review)
An "eerie, elegiac debut .... The rugged wilderness is captured exquisitely, as is Stephen's uncommon childhood, and despite a narrative rife with tragedy, Zentner's elegant prose keeps the story buoyant."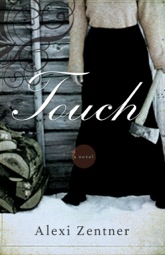 Quill & Quire (Starred Review)
"Alexi Zentner's debut novel is poised to be one of those books that gets people talking .... you get the feeling this book might have real legs ....The people who populate the story accept this magic in their lives but remain awed, as does the reader."
Scotland Glasgow Herald
"Heartfelt and moving, Zentner's debut is as beautiful as its imagery, and as magical as the mysterious creatures of its forests, a story of the triumph of faith and of a love that reaches beyond the grave."
Winnipeg Free Press
"Sometimes a debut novel reads like a debut novel and sometimes a debut novel reads like a work of art. Alexi Zentner's falls into the latter category ....
Touch
is a haunting, beguiling and beautifully imagined story."
School Library Journal
"I cannot lie, I completely fell under the spell of Alexi Zentner's debut novel. It is difficult to be objective when a novel impresses to such an extent .... Zentner's flawless, fluid execution allows central moments of life, death, and love to layer into a haunting accumulation."
"
Touch
is a stunning and provocative debut. Zentner mines the human heart to blend humor with tragedy, myth with reality, addicting his audience to a world as uplifting as it is brutal."
—Téa Obreht, author of The Tiger's Wife
"A remarkable novel, full of mystery and beauty, it chills you to the bone and then warms your heart."
—Mary Lawson, author of The Other Side of the Bridge
"In this sweeping family saga, Zentner delves into the heart of myth and memory. Eerie and beautiful,
Touch
is a love song to the power--and brevity--of dreams."
—Johanna Skibsrud, Giller-winning author of The Sentimentalist
"Alexi Zentner's
Touch
is full of a sinister magic straight from the tradition of the Brothers Grimm: the dark, impenetrable forest, the ravenous water-witches, the menace of blizzards, the rivers that swallow people whole and leave them frozen in the ice all winter, straining to link hands. Such savagery, however, only illuminates the deeply human love in the marrow of this novel, which Zentner achieves with incredible grace and greatness of heart."
—Lauren Groff, author of The Monsters of Templeton
"
Touch
is one of those rare novels that simultaneously takes hold of both your imagination and your heart and does not let go. In sharp, startling prose, Alexi Zentner seamlessly weaves the story of Sawgamet and its inhabitants, creating a world of myth and magic, hard truths, aching loss, and spectacular triumphs. It's a gem of a book."
—Aryn Kyle, author of The God of Animals
"Alexi Zentner has created a seminal poetic story that resonates in our collective memory of timber, minerals and snow; of ghosts and gods and death; but above all, reminds us of the faith and love and optimism necessary for survival."
—Linden MacIntyre, Giller-winning author of The Bishop's Man
"An affecting debut from a major new talent."
—Philipp Meyer, author of American Rust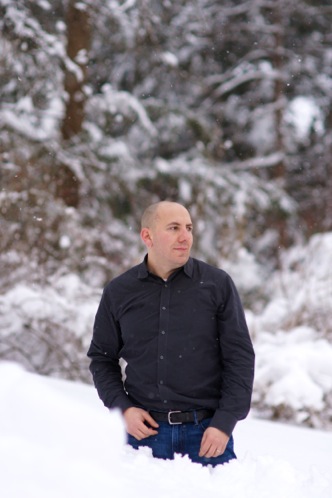 "A fantastic story set on the margins of the northern forest, Alexi Zentner's
Touch
explores the mystery that connects the heart of the wild with human passion. This is a tale of extremes, both marvelous and magical, yet rendered in honest, grave prose. In the midst of brothels, prospectors, lumberjacks, ghosts, obliterating snowstorms and devastating fires, Zentner strings memory in grave rhythms, making the sound of love. A beautiful first novel."
—Beth Powning, author of The Sea Captain's Wife, and The Hatbox Letters
"A ravishing and phantasmagorical tale, written with the elegance and quiet menace of snowfall."
—Chloe Aridjis, author of Book of Clouds
"It's hard to believe this is a first novel--Alexi Zentner is as confident and assured as the old sawyers and prospectors who populate these pages.
Touch
brings to life a lost world, or maybe just a world we wish was real, in prose as seductive as gold dust. It's a sublime haunting, a ripping yarn, and a killer debut."
—J. Robert Lennon, author of Castle
"In this accomplished debut, Alexi Zentner draws you in with a kind of magic. He paints a long-gone, near-mythical world of northwestern loggers and miners with such skill that it comes roaring back to life. And no wonder: this book is enchanted with fables, full of images so beautiful and strange that they are haunting.
Touch
more than delivers on the promise of its title: long after the last page, you will still be in its grip."
—Josh Weil, author of The New Valley